ARE YOU GETTING THE MOST FROM YOUR FOLLOW-UP?
Fill in the gaps of your post event list with data enrichment
Increased the conversion of prospects through our sales funnel
"The VisitorIntel piece can help inform above and beyond the filtering criteria, where you could say, "Wow, Company XYZ has been to our website 5x in the last week. We should probably be reaching out to them."
Andrew Rupert
Director of Digital Marketing & Communications
Aspirant
Get Started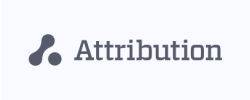 GETTING TO KNOW ENRICHMENT
Save time and resources with auto enrichment
Save time and resources with auto enrichment
Auto deduplicate your contacts, schedule your database for auto enrichment or use filters to get the exact missing data points manually.
Leverage your webforms
Generate more leads by keeping your webforms short and use our enrichment capability to fill in the missing pieces. Just ask for their email ID and we will enrich the account for you with all the requisite account and contact information.
Enrich data in your CRM
Currently available for Salesforce, Hubspot and Marketo.