We are committed to quality data and service.
Who is SalesIntel
?
A team of dedicated, driven-professionals working to provide the best quality data and service to enable revenue leaders to grow their businesses.
With SalesIntel, you will always have everything you need to locate your ideal account targets and the contact information to maintain and strengthen relationships with your ideal prospects. We do this by providing you with quality account and contact data and quality service.
Our data is crowdsourced from opt-in apps and services that contribute their contact data to our Business Contact Database. We use this data, anonymize it, and match it with billions of other data points from millions of other users who have contributed their data as well, to determine the best business contact data for each individual. This is not a one-time process. Our team of human researchers regularly reverifies our company and contact data to ensure our users have the most current and correct data to fuel their revenue teams.
Where we started.
SalesIntel's data and patented verification technology and processes have been around for over 15 years.
We originally started by working with other leading providers of the day to maintain their data and services. In 2018, we officially launched our own SaaS platform and services directly to the market. We chose to step into a more active role directly helping revenue leaders find their people and build their pipeline. Afterall, keeping data clean and current is an important responsibility for the existence and growth of their organizations.
Where we're going.
Our Mission:
We empower revenue teams of all sizes with the highest quality data intelligence solutions and an unparalleled client experience to accelerate efficient growth.
Our Vision:
We are the partner all driven professionals rely on to confidently reach their revenue potential.
Recognized by industry leaders, loved by thousands of happy users.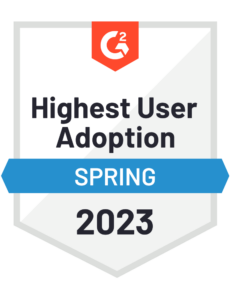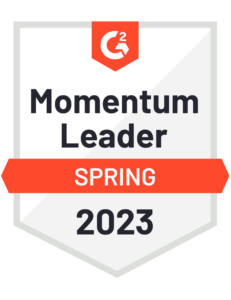 Manoj Ramnani
Chief Executive Officer & Founder
Manoj is a graduate of George Washington University's business school with a degree in Management of Information Systems. He also actively serves as a board member for Duo Education, Center for Advanced Orthopedics (CAO), GymGO, and Mobile Spectrum. Manoj is the Founder and CEO of SalesIntel, a company committed to providing the highest quality B2B contact data on the market. SalesIntel's research team hand-verifies every contact to ensure 95% accuracy on data. As the CEO, Manoj drives the strategic vision of SalesIntel, establishes and fosters key partnerships, and is building out the executive team that will make SalesIntel the leader of the data sector.
Tony Orlando
Chief Operations Officer
Tony Orlando is an expert in operational performance management for emerging technology companies and has a track record of accelerating revenues, increasing profitability, and executing through successful exits. Throughout his career, Tony has held leadership positions with several notable emerging technology companies, including DubLabs, Personify, StorageNetworks, Computer Associates, Inc., and Platinum Technology.
Mike Levy
Chief Revenue Officer
As SalesIntel's Chief Revenue Officer, Mike is responsible for the overall strategy and execution of the client-facing business units. Prior to SalesIntel, Mike served as Chief Revenue Officer in a similar role at RainKing Solutions where, being an original investor and member of the executive team, he helped build and guide RainKing from beta to two very successful PE exits.
James Lamberti
Chief Marketing Officer
James is a Global Go-To-Market Executive helping B2B companies package complex solutions for faster and easier sales. While James has experience in large global companies (Experian, Clorox, IRI Symphony), he is most successful in helping growth start-ups scale $5m to $150m+ ARR (Applitools, comScore, InMobi, AdTruth, Conviva), leveraging his enterprise selling, demand generation, product-led growth, and ABM marketing expertise. This extensive go-to-market expertise makes James a valuable partner to his CEO and CRO customers.
Chelsea Madden
VP of Success
Chelsea Madden is the VP of Sales and Customer Success at SalesIntel. She is passionate about the customer experience, viewing three areas as the ingredients to customer success: aligned goals, adoption for growth, and constant awareness leveraging data.
Gary has over 15 years of experience building distinguished products in SaaS. Starting as a Sr. director of product and project management at DubLabs (Acquired by University Ventures), Gary would later manage the end-to-end development and integration of Higher Education's only fully integrated ERP mobile solution. Now, Gary continues to improve research and development processes and systems at SalesIntel by uncovering data insights and trends, developing actionable metrics and plans based on the analysis, and creating measures of success for key business initiatives.
Lauren Kreisberg
VP of Product
A veteran startup professional with an emphasis on DaaS and SaaS products (especially data science and analytics initiatives) and a proven track record across a range of companies, including three exits. Strong go-to-market and product marketing expertise, complementing product delivery and customer discovery experience.
Brad Sneade
VP of Engineering
As SalesIntel's Vice President of Engineering, Brad is responsible for the development and maintenance of the Data, Application, and Research systems. Prior to SalesIntel, Brad served as Vice President of Engineering at LiveSafe Mobile, where post-acquisition he began overseeing engineering for several products at VectorSolutions.
Our team
Intelligence you can trust. Quality at your service. Data on your terms.
"Our talented leadership team cares about you as a person as much as they care about hitting business goals, so I've never felt more supported at a company. As a contributor to the revenue engines of global Sales, Marketing, and Revenue leaders, I see the value of what SalesIntel is doing for the industry, and nothing feels better than to see customer results play out the way we pictured during their pre-sales process. "
---
AE TEAM
Charlie Cononie
Senior Account Executive
Join Us
"As a growing startup, the company is a very inspiring environment to work at. I have never been in a place where we are constantly rooting for one another, guiding each other, and seeing growth within the company and ourselves. Leadership is always working hard for our company's growth, and I am grateful to be a part of my team, bring my best work, learn something new, and progress in my work ethic each day."
---
BDR TEAM
Jenn Tarver
Inbound BDR
Join Us
"Getting to connect with people from all different walks of life and different industries, but I also get to help them. I get to help them achieve their goals, which is super fulfilling to me, and it's one of my favorite parts about my job."
---
SUCCESS TEAM
Gabrielle Coleman
Customer Success Manager
Join Us