FOR MARKETING TEAMS
Create predictable pipeline growth
.
Accelerate demand generation across the entire organization.
HOW SALESINTEL HELPS MARKETING
More qualified leads at scale
.
Optimize your campaign outreach with our unmatched B2B sales intelligence to accelerate conversion rates and exceed your marketing goals.
Increase inbound pipeline growth
.
---
Accurate B2B sales intelligence is the foundation of every GTM strategy. From the ability to size your addressable market to efficient spend and lead automations, you need to lead your organization in the right direction.
Improve outbound pipeline efficiency
.
---
Routinely empower your sales force to target the right companies for your business with accurate account intelligence like intent data and account technographics and firmographics. This helps you prioritize in-market accounts, increase pipeline velocity and make your individual reps twice as productive.
Enhanced sales and marketing alignment
.
---
Marketing and sales are two sides of the same coin. It's time to leverage the same intelligence to make data-based, joint decisions that will allow the entire organization to go to market together and drive your ROI.
Easy and immediate segmentation with SalesIntel data
"All of the campaigns we've run in the U.S. using SalesIntel data have been successful."
---
Christine Cockerton
CEO & Founder
WHAT WE OFFER
The key to predictable B2B pipeline growth, comprehensive, quality account data
.
Help your go-to-market teams generate more leads and grow pipeline faster thanks to our complete B2B data toolset that lets you pinpoint ICPs and personalize outreach.
Recognized by industry leaders, loved by thousands of happy users.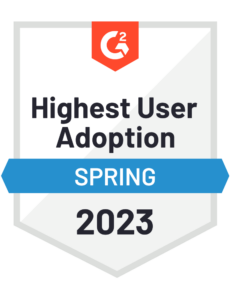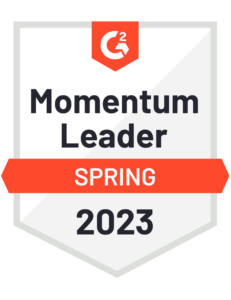 What marketing teams need to know
.
How does SalesIntel help improve B2B marketing campaign results?

Personalization and chasing quality prospects are at the core of any marketing campaign. The information you get using SalesIntel is what you need to hyper-personalize your marketing campaigns.

SalesIntel's in-depth and verified B2B insights allow marketers to build more accurate buyer personas.
You get accurate email addresses to execute your email campaigns.
Using buyer Intent Data and VisitorIntel, you make sure that you reach the right audience at the right time with the right message.

SalesIntel also helps you execute your account-based marketing strategy effectively and with a conversion-focused approach.

Why is SalesIntel a better choice for marketers regarding lead generation tools?

Lead quality in B2B lead generation is more crucial than volume. With SalesIntel, marketers are now able to:

Keep website forms shorter than ever thanks to access to our data enrichment feature.
Understand buyer's intent before reaching out to them using Buyer Intent data.
Bring accuracy to executing your ABM strategy and take a data-driven approach.
Prioritize prospects and leads better.
Pass more qualified leads to sales teams in record time, helping them spend more time selling.

Here are our success stories as a reliable data partner.

What type of B2B data does SalesIntel provide to marketers?

You get access to millions of human-verified datasets covering C-Suite, decision-maker, account-level, and contact-level data points. As a marketer, you can take advantage of:

Human-verified email addresses for your email campaigns.
Technographic and firmographic data for accurate segmentation.
VisitorIntel and Buyer Intent Data for identifying and reaching the right audience.
Data enrichment to understand your prospects and targeted accounts completely.