RESEARCH ON DEMAND
The data you need, when you need it
.
No database has everything, but we're committed to providing you with all the information that you need. Our global team of researchers hunts down the contact information for the accounts that you want to reach. With a dedication to maintaining accuracy, SalesIntel users can expedite the human verification of their existing contacts with one-click requests and auto-export them to their CRM.
SUCCESS FOR ALL
Unequaled support to reach your goals
.
Receive all-encompassing support from a top-notch, award-winning service team that genuinely cares about your success. Our users have access to a variety of helpful resources, can easily communicate with our friendly customer support staff, and receive expert insights into how to make the most of their data.
GUIDED TRANSITIONS
Enjoy an effortless database transition experience
.
As a complimentary service for our users, we will analyze, enrich and append your current data set in preparation for a smooth and seamless transition from your previous B2B data provider to SalesIntel.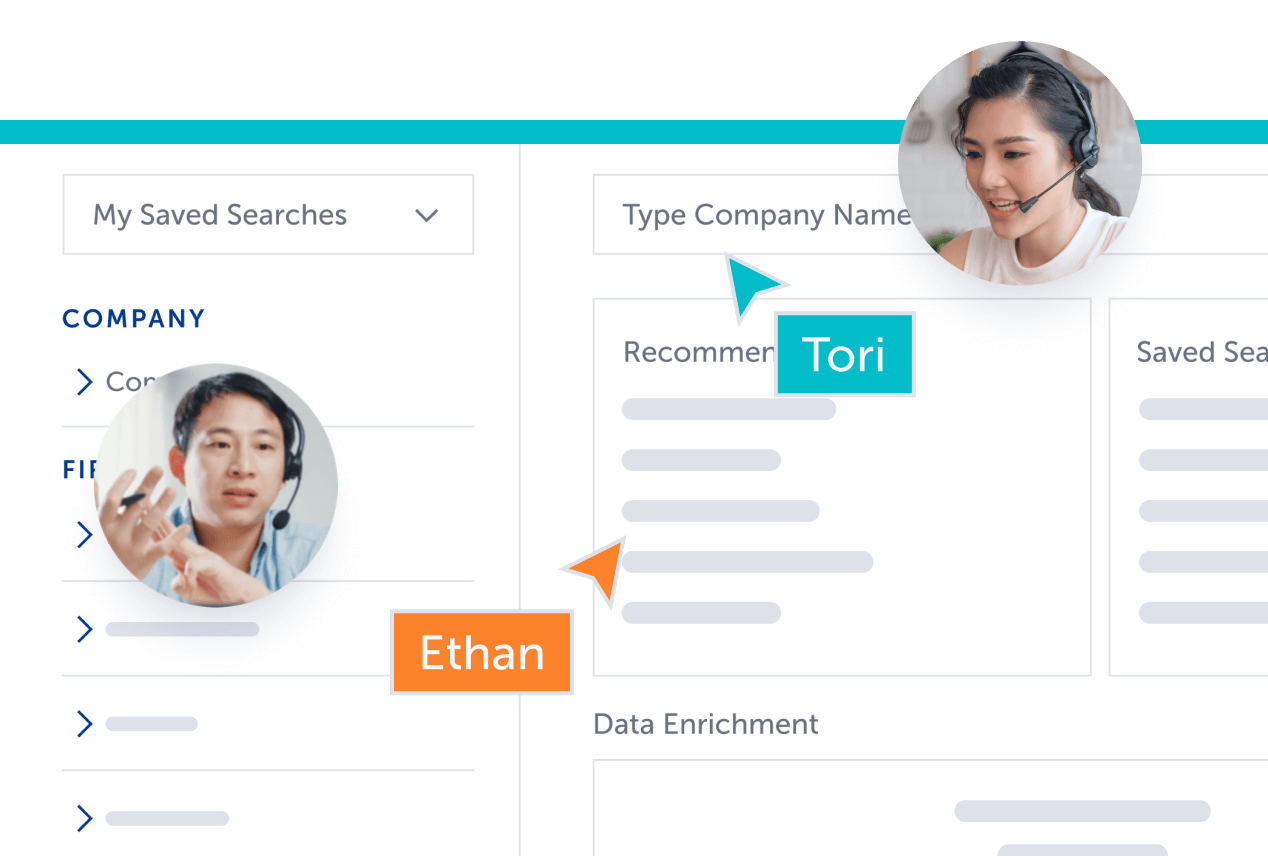 Ease of use and brilliant support.
"The members of the team are brilliant. They're responsive. They've been just a really great team to work with. They will go outside the box to help us because they know that we are a passionate company."
Christine Cockerton
CEO & Founder
We Couldn't Live without SalesIntel
"At SalesIntel, everyone I've worked with has been excellent and supportive. SalesIntel keeps customers first, and it's why we've stayed on for nearly four years."
Koosha Araghi
Director of Marketing at UpCurve Cloud
Building a Sales & Marketing Engine Using SalesIntel
"She [the SalesIntel Customer Success Manager] was doing some tutorials, she really dedicated time, she had a monthly agenda. SalesIntel found avenues to help more, support better, and really dedicate more attention to us who are [and need the support]. They are investing in those customers."
Fabiana Castro
North America Head of Marketing
E-Core